Understanding Suspicious Thinking
Do you have difficulty trusting others? Do you tend to be wary or suspicious?
Are you 18+ years old?
Would you like to take part in a survey exploring suspicious thinking?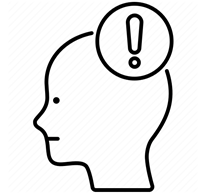 You will be asked to complete four questionnaires that should take no longer than 35 minutes. You will be entered into a draw to win one of three £50 Amazon vouchers if you take part.
To take part, please go to (https://www.isurvey.soton.ac.uk/37016). Please feel free to email ojp1g12@soton.ac.uk for more information.